Designer Frames 

And

 Sun Glasses
All the Best in Eyewear
At Tucson Eye Institute you'll be dazzled by our extensive selection of eyeglasses, specialty eye wear and designer frames. Contemporary eye wear offers much more than sharp vision. Worn as a prominent part of your appearance, eyeglasses can make a powerful and attractive fashion statement. Our friendly opticians in Tuscon will help you browse through our collection and choose the ideal frames for your vision requirements, personal look and unique style.
From classy and sophisticated to casual and trendy, designer frames can communicate any type of message about who you are. Nowadays, fine detailing is commonly used to enhance eyeglasses. Features such as jewels or crystals often embellish the temples with a bit of sparkle and glam. For a more minimalist creative expression, you may favor eyeglass frames that are etched with clean lines or blocks of color.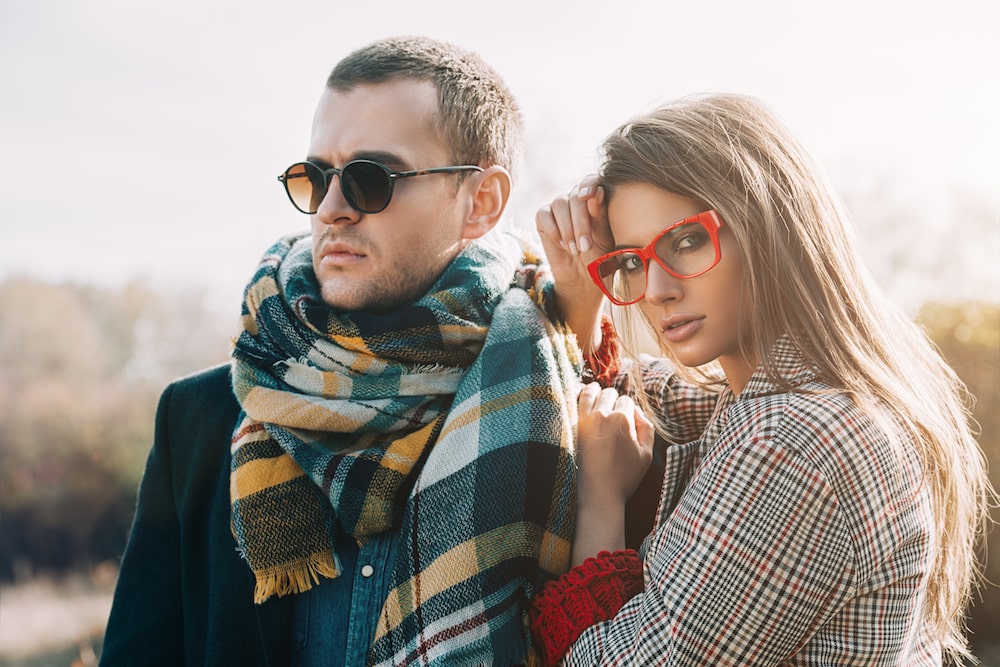 Modern and Durable
Constructed from modern, durable materials and high technology, our eye wear in Tucson, Arizona is top quality and long lasting. We provide frames in plastic, stainless steel and premium metals, such as titanium. Our opticians will be pleased to explain the advantages of each material to help you pick the most suitable eye wear for your lifestyle and vision prescription. Once you choose the pair of eyeglasses that you prefer, we'll make sure that your correct prescription is added to the lenses for sharp vision.
Even if you don't need vision correction, it's important to protect your eyes from harmful UV rays with a cool pair of quality sunglasses. Not to mention that sunglasses are also a marvelous fashion accessory! We invite you to look through the diverse display of designer sunglasses. If you require prescription sunglasses, we can add the correct tinted lenses so that your outdoor vision is crisp and clear. Polarized options are also available to minimize glare.
Healthy Eyes, Healthy Life
To schedule an appointment for an exam at Tucson Eye Institute, give us a call today at  520-585-5717.
Office Hours:
Monday - Friday
8:00AM - 5:00PM
By Appointment Only:
First Saturday of the month from 8:00AM - 2:00PM
Office Hours:
Monday - Friday
8:00AM - 5:00PM
By Appointment Only:
First Saturday of the month from 8:00AM - 2:00PM
Tuscon Eye Institute
7406 N. La Cholla Blvd
Tucson, AZ 85741