Welcome to the Tucson Eye Institute! We are glad you're here. 
If you're experiencing any trouble with your eyes or vision—or it's just been a year or two since your last comprehensive eye exam—you've come to the right place. 
Nearly everything you do, all day long, depends on healthy eyes and sharp vision. And if something happens to your eyes, you don't have a "backup" set! We're here to help sure you keep yours as healthy as possible, as long as possible, so you can continue to live your best life!
Dr. Zuraida Zainalabidin—"Dr. Zie" to many of her patients—is Tucson Eye Institute's lead optometrist. She provides routine eye exams as well as advanced care for a wide range of acute eye conditions, eye diseases, and trauma.  
Dr. Zainalabidin took an unconventional road to her current profession. She earned her undergraduate degree in psychology from the University of Michigan and, during her final year, acted as an optometry tech at the national optometry chain Lenscrafters. 
After finding her interest in optometry, she completed required scientific courses at DePaul University in Chicago and then undertook her four-year optometry college course work at Illinois College of Optometry. Upon graduation, she continued working with Lenscrafters as an optometrist in Chicago.  
Originally from Malaysia, she migrated to Arizona for warmth and a more relaxed atmosphere.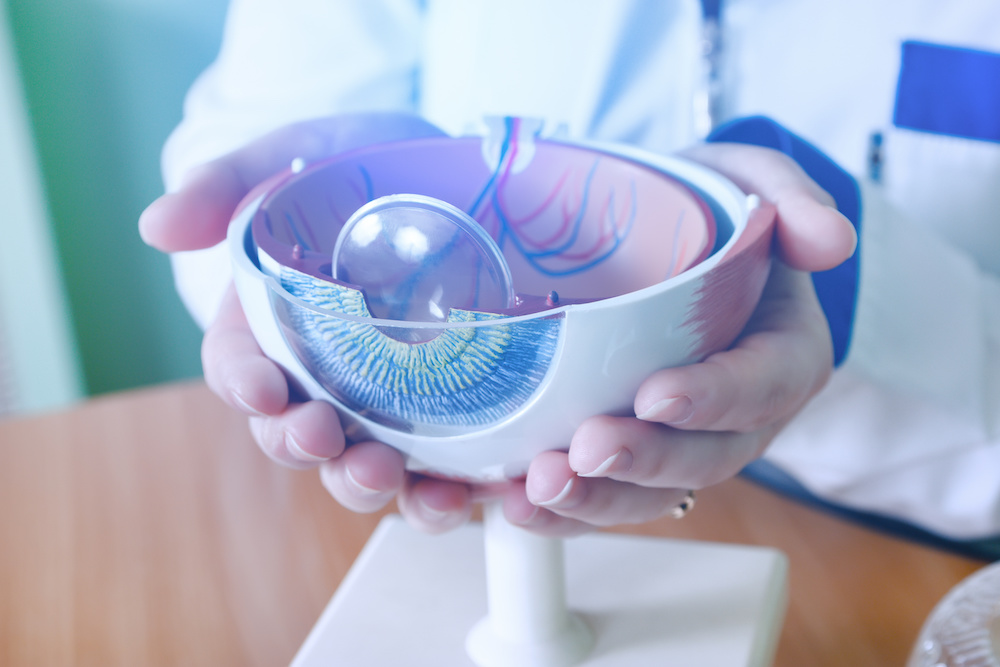 Advanced Eye Care
We pride ourselves on our commitment to all aspects of patient care. Serving you best is what motivates us every day! 
We work hard to stay up-to-date with the rapid progress of medical technology, so that we can offer you a comprehensive range of optimal treatment options.  
Many people think optometrists are just about prescribing glasses and contacts. Not true! We also specialize in acute eye conditions, such as dry eyes, seasonal allergies, cataracts, glaucoma, diabetic retinopathy, and so much more. 
Eye care is health care, and we want your eyes to be as healthy, clear, and comfortable as possible.
Warm, Personal Service
Visiting a doctor's office can be uncomfortable, inconvenient, even frustrating. We know—we've been there! That's why we do everything we can to make your experience a pleasant one, in a relaxed and casual atmosphere. 
Our team will always greet you with a warm smile. Help yourself to coffee and snacks and a cozy place to sit while you relax in our waiting area. We'll do our best to make sure any necessary paperwork is uncomplicated and easy. 
But it's more than that. We'll also always listen to what you have to say, and take time to explain all your options carefully. We strive to ensure every patient is empowered to make well-informed decisions along their path to improved health and better quality of life.  
You deserve to have a sense of well-being. You deserve the best.
For New Patients
The Tucson Eye Institute is a subdivision of Head to Toe Healthcare, PLC. If you're trying to find our building for the first time, look for the Head to Toe name and logo. 
Our office is located on La Cholla Boulevard, across the street from the Foothills Mall. 
Same-day appointments are frequently available. 
Most major insurance plans are accepted, including: 
Vision Service Plan (VSP)

 
Blue Cross Blue Shield (BCBS)

 

United Healthcare

 

Cigna

 

University Physicians Healthcare (UPH)

 

… and more

 
If you need to schedule an appointment, or have any questions about our accepted insurance, payment methods, or services, please do not hesitate to call our office! You can always expect a friendly response from our great team. 
You can reach the Tucson Eye Institute at (520) 585-5717.
Office Hours:
Monday - Friday
8:00AM - 5:00PM
By Appointment Only:
First Saturday of the month from 8:00AM - 2:00PM
Office Hours:
Monday - Friday
8:00AM - 5:00PM
By Appointment Only:
First Saturday of the month from 8:00AM - 2:00PM
Tuscon Eye Institute
7406 N. La Cholla Blvd
Tucson, AZ 85741