Got Eyes? Here's A Guide For You!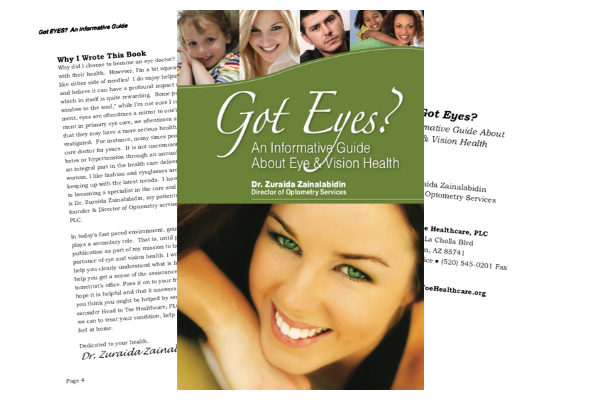 Got Eyes?
An Informative Guide About Eye & Vision Health
Do you have questions concerning your eye or vision health? This guide gives you the answers you need!
Inside this guide, you can learn more about:
Common eye conditions
How an optometrist can help you
Children's vision and how it applies to school
Common everyday eye & vision items you should know about
Glaucoma treatment & blindness prevention
How diabetes affects your eye health
And more!
Use our form on the left to get started. We'll email you a free digital copy!
If you need to schedule an appointment right away, you can always call our office at (520) 585-5717 or use our main contact form to let us know what you need help with.